Each and every business when they try to expand their operations online the first thing that they do is, they plan to get a website. As an entry point they look for a perfect domain name that matches the product/services offered by their company.
Domain name registrations are mostly dominated by big companies who offer great deals and discounts on the initial registrations but after the initial service period expires they surprise their users with the incremental renewal fees and addons.
The problem starts when you hold a lot of domains and you have to pay additional markup fee for getting the renewals done. Literally every domain name registrar are using the same Not so clear  model for selling domain names.
Cloudflare inc., is one of the top companies in the U.S which is pioneer in providing CDN, Ddos protection and other internet security services and fortunately it has started offering domain name registrations at registry prices, so we don't have to pay any kind of markup fee or surprise or addon fee. We only pay what actually is paid to the registry. Cloudflare support mostly every Top Level Domain extension however if you wish to know more about the supported TLD's you can refer the list here. 
Below are the pricing of some commonly registered TLD's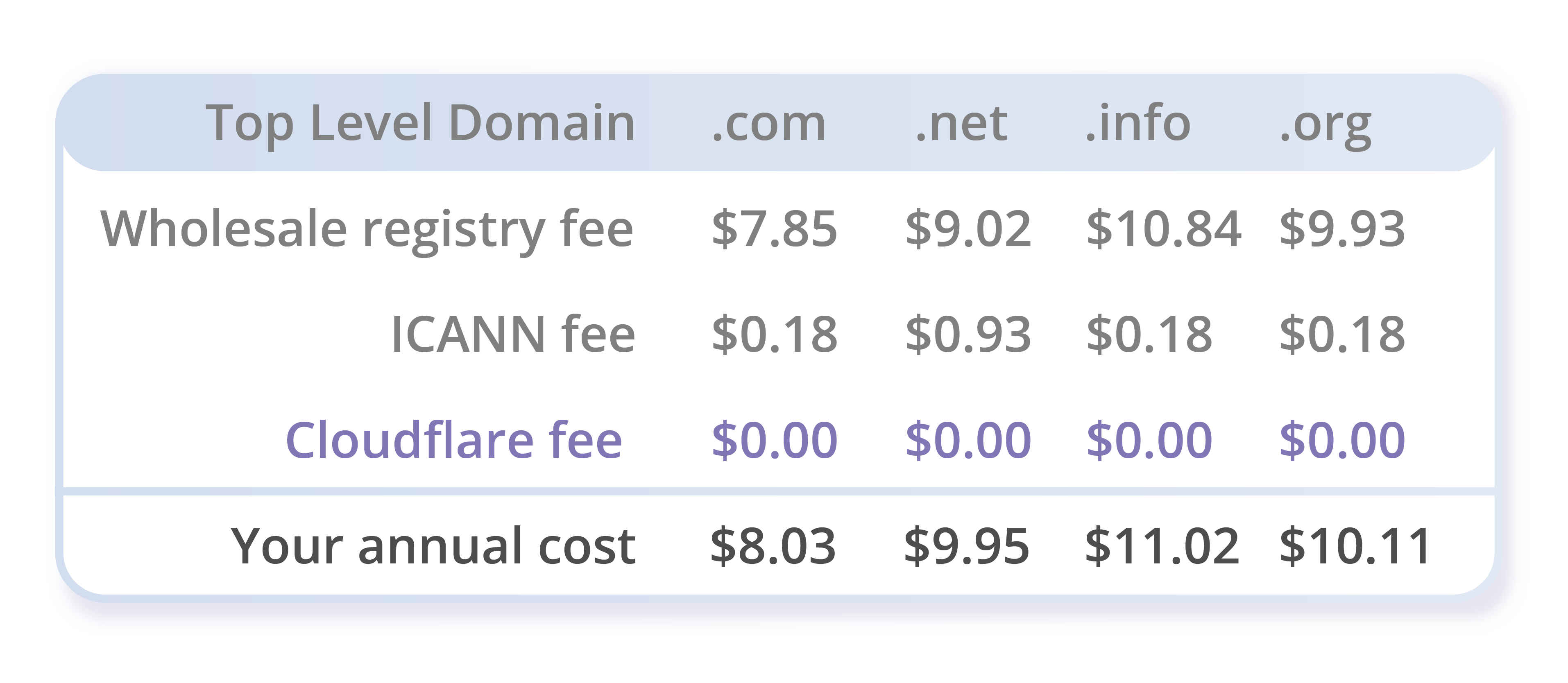 Cloudflare provides free shared SSL certificates that are now being used by maybe not billions but no less than millions of websites. Personally we have used cloudflare for SSL certificates on most of our client's websites and we have seen that the cache feature actually reduces the load time of the site substantially.
The question arises, that how willing people will be to adopt a new domain name registrar. The process of domain transfer can be tricky sometimes (unless you are a web wizard like me ;). For resellers or people holding a huge portfolio of domains this can be very much cumbersome. But the kind of transparency and reputation that Cloudflare has built over the years, people have actually started transferring their domain names to cloudflare. Some people even claim that their domain expenses have been reduced as much as 50%.
For more information Visit Cloudflare.
Image credits: All images for this post are taken from Official Cloudflare.com website.